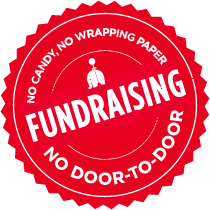 HELP US RAISE $8,000 BY NOVEMBER 21, 2016
Support the St. Cloud PTA's Annual — "No Hassle Fundraiser!"
We hope you have settled into the new school year! The PTA has been hard at work prepping educational, enriching and exciting programs for your children and you to enjoy throughout the year. A wide range of cultural arts programs, after school enrichment classes and evening family programs, to name a few, has been planned for our children to experience. The legwork has been done, now we need your support.
No hassle fundraising keeps it Simple. It Saves you Time. It's voluntary and has zero obligations attached. The benefits however are priceless. Your donation matters and makes all our PTA activities possible. Our goal this year is to reach $8,000. No donation is too high or too low. Donate at the comfort level for your family. Together this is very attainable.

What are the benefits to you with this type of fundraiser?
100% of your donation goes to the St. Cloud PTA to provide programs and resources to our children.
Donations are tax-deductible.
How does it work?
Please Return the bottom portion of this form along with your donation of either cash or check payable to "St. Cloud PTA" by November 21st. Receipts and vouchers will be sent to you via email.
All donations are greatly appreciated. Donations at the following levels are eligible for thank you gifts.
Bronze Level: at least $25
- One (1) St. Cloud Pencil Topper
Silver Level: at least $50
- One (1) $5 voucher to either the annual Book Fair or the Spring BOGO Book event*
Gold Level: at least $75
- One (1) $5 voucher to either the annual Book Fair or the Spring BOGO Book event*
- Ten (10) tickets for our Gift Basket Raffle at Diversity Night in January
Platinum Level: at least $100
- All Gold Level gifts.
- One (1) ticket to the annual school Spring Fair ($18 value)
*Dates for the Book Fair are 11/16-11/18. Donations received after this date will qualify for the Spring Book Fair event.
Check out the form for more information. Download here.